Online Fundraising & Dues Collection
Union Fundraising taken to the next level!
Your job is hard enough. We believe that fundraising and collecting donations should be effortless. Unions-America has created a way for you to easily, safely, and transparently collect money for your union by partnering with Unionly, an online donations and dues collection platform.
Our special Union fundraising platform utilizes the latest technology and expert assistance to empower Unions to collect funds and keep 100% of the donation or dues payment.

Fundraising Features:
- Keep every dollar - processing fee covered by donor/member
- Automated branded landing page creation
- Create unlimited fundraising campaigns
- Marketing toolkit with assistance from fundraising experts
- On demand transaction reporting
- Easy integration into any website or mobile app
- Simple and affordable transparent pricing (discounted processing fees available for non-profit groups).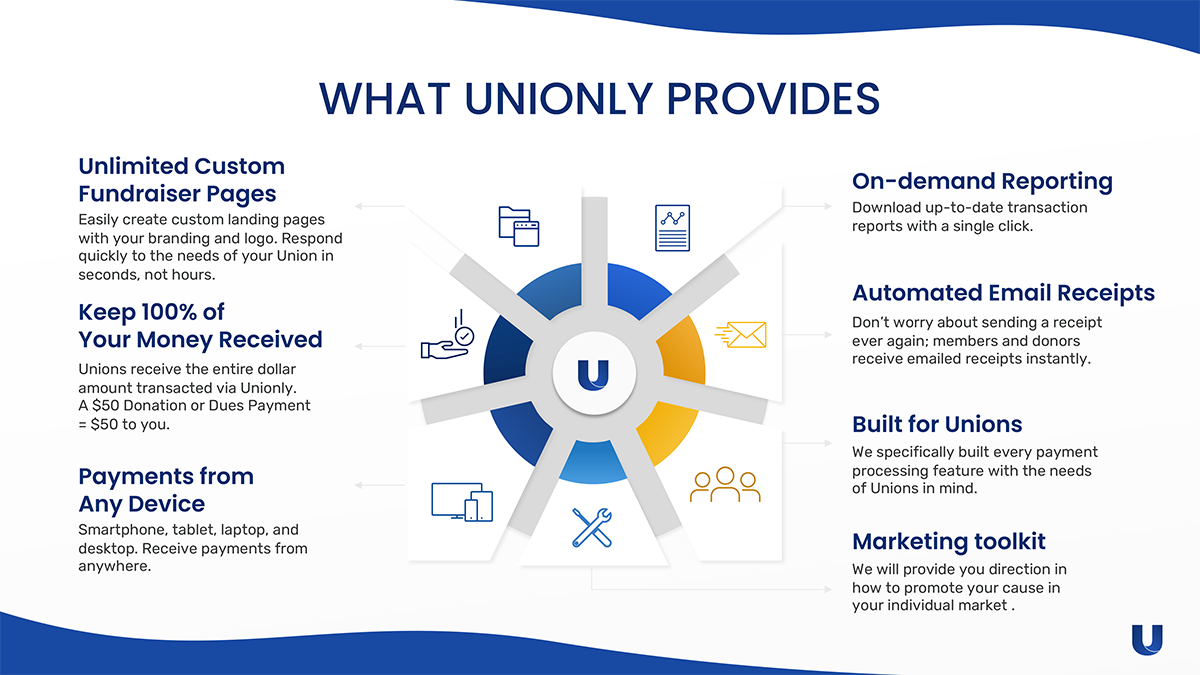 Watch our webinar to learn more:
To see pricing or signup for an account: