Mobile Apps for Unions
Union Reach Mobile App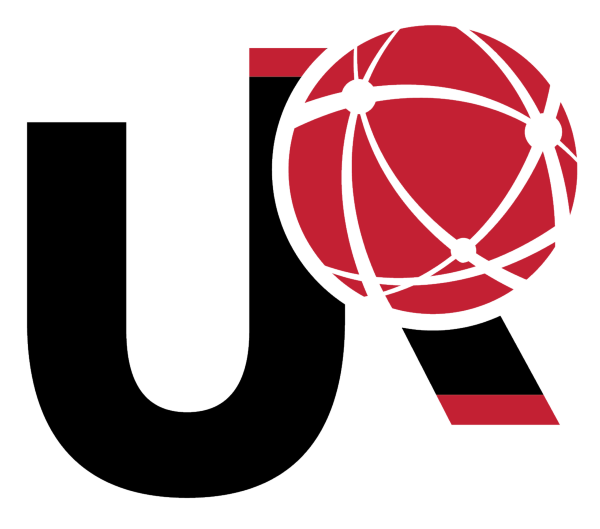 We are pleased to announce the launch of Union Reach, the mobile communication app for Unions.
Take Membership Communication to the Next Level
Union Reach is a specially designed mobile messaging platform, created to provide unions with a state-of-the-art push notification system with special member response options.
Any size Union group can use Union Reach from small individual units to large organizations. Signup as one large group or add each individual unit for internal department communication. Create messaging groups within the system for even more control over who gets specific messages.
Signup Today and Start Reaching Members!
View Pricing and add your group to Union Reach using our simple signup forms.
Once your group is approved (24 to 48 hours) have members download the app and select your group. Easily control access to your group with a secure pin number. Manage the app and send messages from a simple online control panel. Its that simple!
For more information on how Union Reach works visit unionreach.net
UnionActive Mobile Apps
Union Made iOS and Android mobile apps

A must have for every union organization large or small!

These custom union made mobile apps come loaded with a powerhouse of features for today's labor unions. Read below for package features and pricing.

All Union Mobile App Packages Feature:

Self Maintained Content: Tight integration with your current UnionActive website keeps your union App content synced with your website.

Branded: We can add you own logos, background images, colors, and themes.

White Labeled: App is 100% yours with your brand. No banner ads, or other advertisements.

Continuous Updates: Our App developers will continually update your App with new technology and/or App features.

Union Made: 100% union made specifically for todays modern labor unions.

Watch the UnionActive Mobile App Demo Video


UnionActive Mobile App Package:

Features

Send instant Push messages to all App users (iPhone & Android)
* Send mass Email to all members
Logins synced with your UnionActive website
Password protected "Members only" areas with local storage of member password encrypted on device to eliminate need to re-type password
Account Settings - Members can update personal account settings directly from App
Online dues payment (requires Unionly Online Dues service)
Contact us requests via email
One-touch dialing and email
Live News/RSS Feeds
Photo Gallery
Calendar of Events
Social Media Integration: Facebook, Twitter, YouTube, Instagram
Event/Convention information
Legislative Contacts & Alerts
Executive Board
Constitution/By-Laws
Classified Ads
Contracts
Your Rights
Message Board/Forum
Guest Book
Committees
Display of any additional desired PDFs, Slideshows, Documents, and/or Videos
Shift Calendar
Shift Trades - communicate directly with other members complete with separate calendar of shift trade dates desired/wanted off
Member Directory
Meeting Minutes
Voter Voice - ability for members to digitally "sign" and send direct email containing a pre-composed subject and message to local representatives
Online Voting
Unlimited links to pages of your choosing from your website
Unlimited external links to other sites
**GrievTrac Integration

* Feature Requires a UnionActive Standard or Advanced Website Package
** For additional Fee. Please call for separate GrievTrac integration pricing

Setup iPhone &Android Apps
(One Time): $1,595

Monthly Fee: $59.95/mo


The monthly app fee provides all of the following:

1. Support - Continual technical support for your custom mobile app. For example: if you wanted to add a new module from your app package to your app (e.g Add in a Photo Gallery) or switch out menu icons, etc.. Also, if there is a problem that you are experiencing with the app that you need serviced.

2. Maintenance - Ongoing maintenance that we'll provide by pushing updates as needed for upgrades to the new iOS and Android versions as they come out. When new versions of iOS and Android come out we may need to make adjustments to your app to support the new operating systems. Also adding in new app features as we design and develop them. For Example: we added in a Shift Trade feature recently to all our existing Firefighter apps.

3. Service/Hosting: Providing a platform that hosts all your app data and communication to your website to ensure the app and website are always in sync.

4. App Store Submission & Compliance: We'll ensure that your app is continually supported in both the Apple App Store and the Google Play Store. There is a fair amount of work to ensure compliance with each App Store's policies as Apple and Google change their policies often and we have to go back and update our apps to comply from time to time. The process to submit a new app to the stores is also very time comsuming. This includes having to take several screen shots of many varying sizes, write up app descriptions, choose ratings, provide contact and demo account info, etc. Many companies will not provide this service once they have built the app.

Order a Mobile APP Today! Click Here to Contact Us!

Or Call: Phone: 1-888-248-5557
Page Last Updated: Jan 18, 2021 (11:42:00)