New UnionActive Template Available
UnionActive Version 6 Template Features: Modernized Layout with Open Spacing. Place content full width or as columns in any location. Insert and manage modules on any page just like the home page. New content modules. What's new hero rotator. And so much more.
Click Here to Watch the Demo Video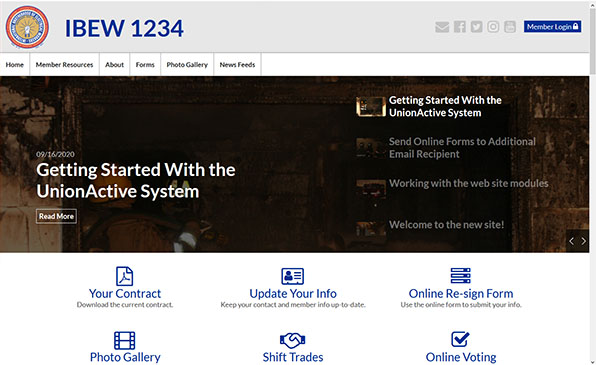 Update Your Local Website
Request an update for your site! Get a fresh new look and a powerful new template for only $495.
Recent UnionActive Sites
Check out some of our recent client updates and new sites.
Support Tab Updates and Add-Ons

The support tab of the admin area now has an Updates tab. The Updates tab will feature the most recent system and template updates. Make sure to check frequently for system updates and announcements. The updates are also found on the support website. There is also a new Add-Ons tab that lists premium add-on features available for UnionActive.

We want to help your organization succeed! Contact us with any questions.